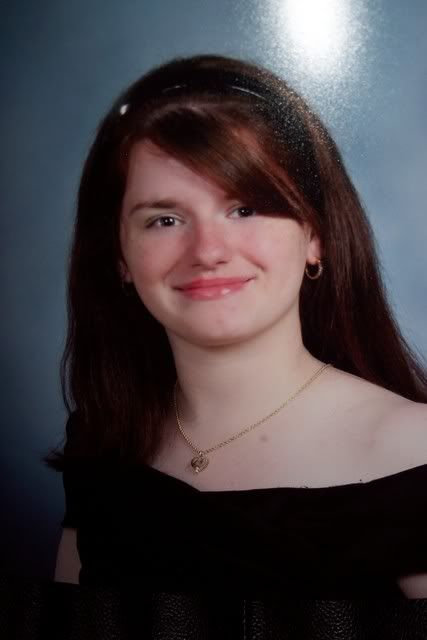 We got Jen's senior pictures this week.
They turned out really nice..... except for this little grey spot right on her chest. *grrr*
How they missed it, I'll never know. I'm disappointed that now I have to send them back, and pay for postage, after paying $9 shipping when we ordered them. At least we won't have to repay shipping again when they fix, reprint, and send them back. But - now we also have to hope that they fix the picture that will be in the yearbook, as it's the same pose we ordered for enlargements, and wallets.
Keeping my fingers crossed. :)